TBL250LP training dummy launcher.
THE TBL250LP, 12 GRAM CO2 POWERED TENNIS BALL LAUNCHER.
A new addition to the LP (low power) line of launchers. The 250LP was designed for a gentleman that wanted a small, portable launcher to launch training dummies and tennis balls for his hunting dogs. I tried charging a standard 500LP with a 12 gm. CO2 powerlet and found that it created 50 lbs. of pressure in the chamber. I wrapped the dummy in a shop rag so that it fit snugly in the barrel and loaded it. When I fired it, it only went about 40 feet. Ok, cut the chamber size in half, shorten up the barrel, and mount a 12 gm. quick-change adapter to the chamber. 100 psi -- 150 foot launches. Success!!!!!! Guess what all you paintballers.....can you say grenade launcher!!!!!!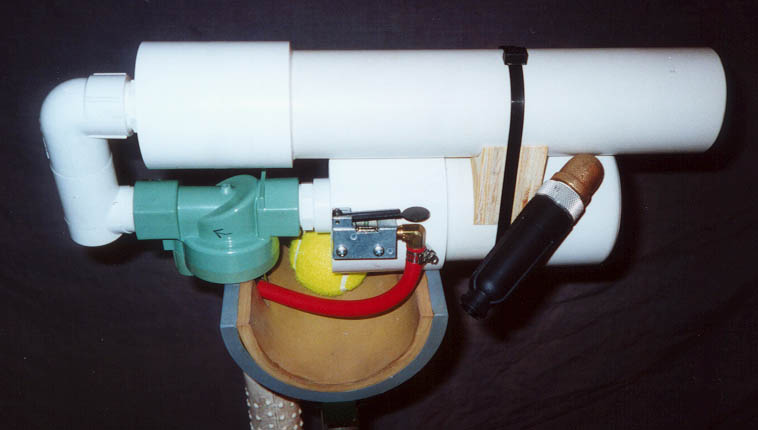 The TBL250LP features the same configuration as the 500 but it's half the size and has the addition of a CO2 quick-change adapter threaded into the chamber for fast, convenient charging.
Shown with the adapter ready to accept a fresh cartridge.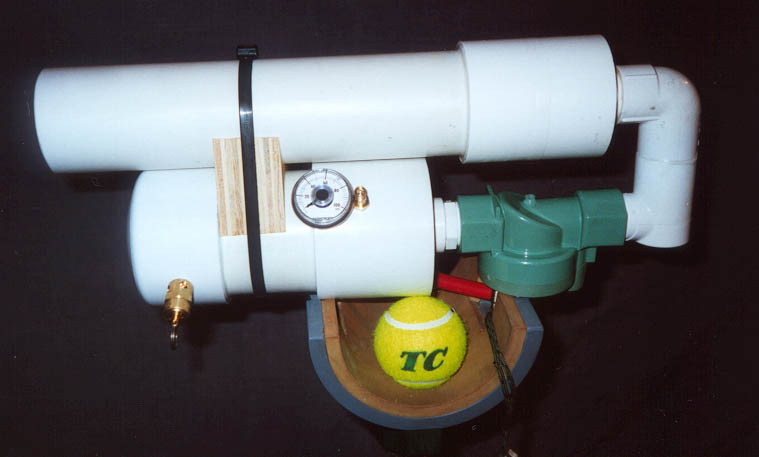 Here is a pic from the other side showing the standard fittings that come with all SGTC pneumatic launchers.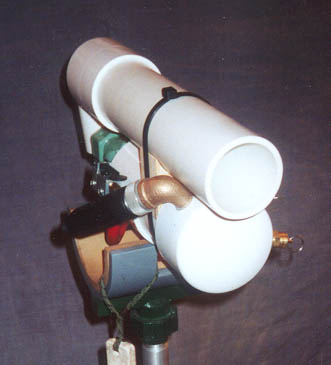 And a view looking at the "business end" of the launcher. Just keep in mind that low power does not mean "wimpy".




document created 7/7/2002 10:49:31 PM; last modified 8/29/2008 8:21:30 PM